How Jodhpur Can Reach Your Heart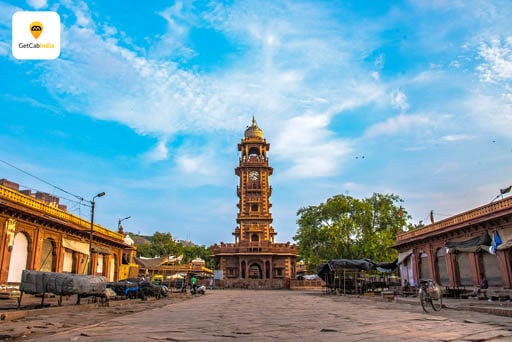 It is well said that the way to your heart is through your stomach. The Jodhpur city is well known for its street food and unique spices. Devour some of them along your way. Enjoy the local streets in Jodhpur and crowd with some cheap eats.
1. Sojati Gate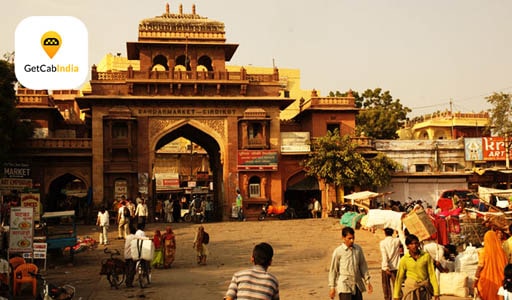 Take a walk along the alley and enter a whole new world of culinary delights. Taste the famous food of Jodhpur from the most popular shop of snacks. The place is filled with exciting and delicious street food, and you can choose any from among to buy anything you want, you would not feel like wasting a penny to any of it. Get into Priya Hotel, which is famous for its Dosa and jump into the market nearby to have a look at the colorful culture. To know more about this street in Jodhpur, Get Cab India can help you with car rental in Jodhpur of a hassle-free trip.
Best Time to Visit:
Sunday to Saturday – 12:00 hours –21:00 hours
2. Shastri Circle
If you are a foodie, this place is exactly what you want. The whole area is filled with shops to eat one thing or the other. You can eat Rajasthani styled pizza, burger or any other dish which will be tasting a lot like the local dish. You can also have a taste of the spiciest chat known to exist, the "Girlfriend chat". It is one of the attractions for the people coming here. Also, the garden nearby would serve you with the fountain show in the evening with some Indian songs to relax for a while.
Best Time to Visit:
Sunday to Saturday – 17:00 hours –22:00 hours
3. Jalori Gate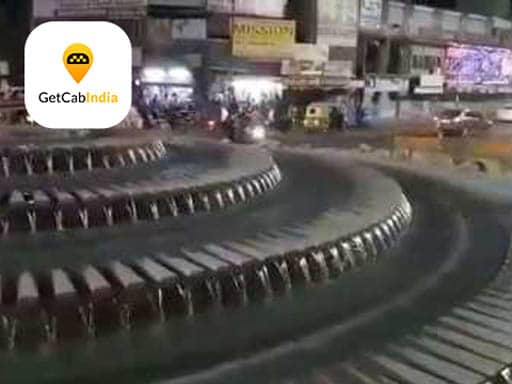 A city filled with majestic forts and gigantic palaces has many market places selling famous fabrics and trinkets. Such is this street which has many shops along with the street food. Surya Namkeen is one with the best shop for Samosa, Kachori and Mirchi Bada in the whole city. You can indulge in buying a thing or two along the way to take back as a souvenir.
Best Time to Visit:
Sunday to Saturday – 12:00 hours –21:00 hours
4. B Road
Being the most populated place, the streets of Sardarpura serves you with the most delicious food. Try a plate of Pani Puri, with different spicy water that will activate your taste buds. Also, you can find many shops which will sell almost everything you may want to buy. You can also offer yourself some sweets or a bakery product to eat. Make sure you get the things with the best prices as most of the shops may tell you a higher rate. Research about the costs and Bargain.
Best Time to Visit:
Sunday to Saturday – 17:00 hours –21:00 hours
5. Jaljog Circle
This busy street is filled with some popular Showrooms of well-known brands. You can easily find most of your favorites here. Around the circle, you can get a famous shop offering ice creams and shakes. You can also have Pav Bhaji, which is another popular street food here. The shop serving with the best of the sandwiches also sells some Indian dishes. Naveen is another famous shop among teens, which will satiate your hunger pangs.
Best Time to Visit:
Sunday to Saturday – 12:00 hours –21:00 hours
6. Clock Tower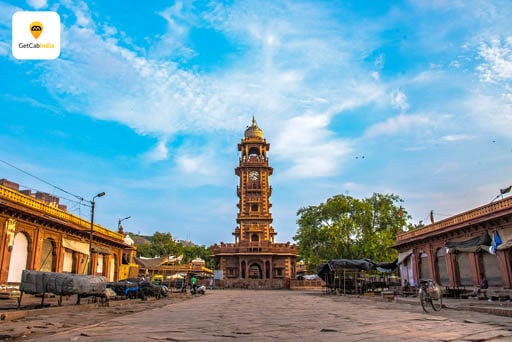 Clock Tower is a famous landmark in the Old City of Jodhpur. It is constructed by Maharaja Sardar Singh during his term between 1880 and 1911. The clock tower gives a good view of the fort and the old city. There are numerous products sold, at the colorful Sardar Market, which includes spices, handicrafts, traditional clothes, grocery, and everything that you may require daily. There are over 7000 shops. It houses a turret clock and has one or more clock faces on the upper exterior walls.
If you like shopping and want to experience the traditional village bazaar feels, it is a must go on your visiting list. The tour through these places will offer you to know a variety of Indian traditional food and festivals. Spending 2 hours there would be enough for you if you do not want to get tired.
Best Time to Visit:
Sunday to Saturday – 10:00 hours –21:00 hours
There are many other reasons why you would want to travel to Jodhpur. Explore the city and get yourself the bliss of this royal city. Get Cab India is the leading car rental brand serving with a wide range of cars to make your journey comfortable. Know what to do next by reading these blogs: Taste the Delicacies of Jodhpur and Top 5 Best Adventure Activities in Jodhpur.