Tricks To Become A Rajasthani Effortlessly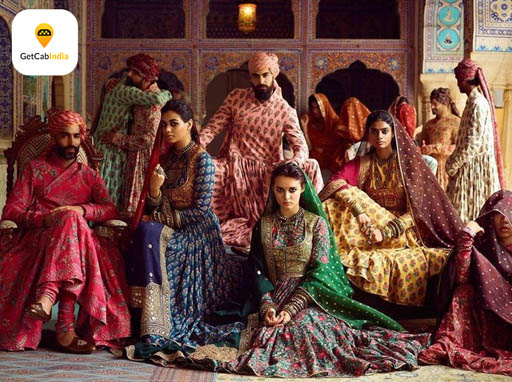 Traveling to Rajasthan and understanding its culture is the most beautiful experience. What if you can live life like one? Try out these few things and enjoy the royal presence.
1. Juttis
It is a must buy comfort and a first step towards being Rajasthani.
It is also known as the cobbler's market Mochi Bazaar is the best for the Rajasthani shoes. The Juttis also is known as mojaris are popular not only among the locals but also the visitors from all over the globe who loves to have them. Shopping in Jodhpur is a fun activity and with Get Cab India it turns out to be an amazing experience.
Some other items which can be picked up from the market include lac bangles and junk jewelry.
2. Bangle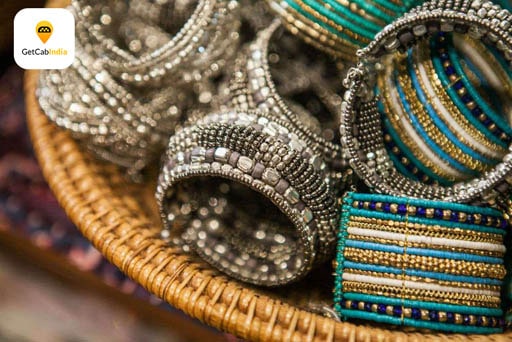 Talking about beautiful Rajasthani women, the most crucial thing that comes to our mind is their jewelry. The beauty and culture reside in the ornaments that make them look a lot like a royal princess.
Bangles are one of the most prominent styles to carry with you while living their lives. These are the traditional rigid bracelet like ornaments. Specifically, for girls, these are made up of lac, metal, wood, glass, or even plastic. Several shops are having a variety of designer Bangles. You can also find shops offering Rajasthani handicrafts, jewelry, dye fabrics, and souvenirs lined up for the visitors.
3. Vibrant Dresses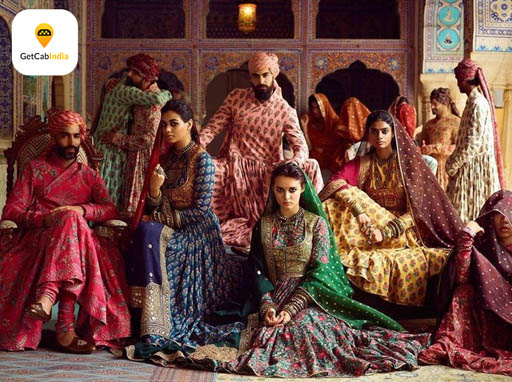 Rajasthani, men, and women have a very colorful and fascinating variety of dresses. The men wear mostly white-colored Angrakha with Dhoti while working in the heat. At the other times, multi-colored and printed Angrakha are worn by them.
Women, on the other hand, wear Ghagra, Choli, and Odhni. Laharia is most commonly found here, which is a multi-colored and cotton made dress. The Ghagra is just above the ankle length to make them visible. You can find them in Kapraa Bazaar. Excellent quality of leheriya and bandhej patterns on silk, cotton, and chiffon clothes are found here at best prices.
4. Safa and Sheeshfool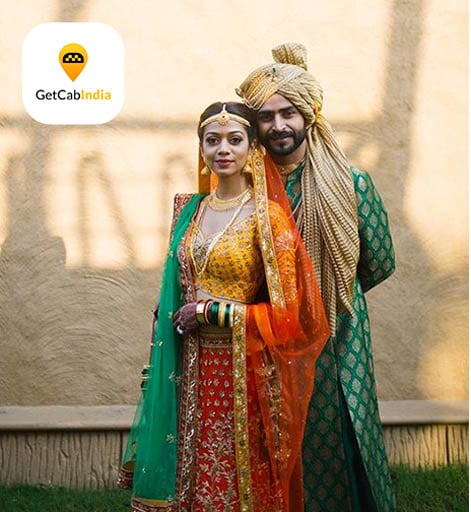 The men usually wear them, and the women have this ornament Sheeshfool which they wear on their heads. These are worn as decorations in a festival or a celebration. The market at the Nai Sarak is best to find them. While shopping in Jodhpur you can know more about its culture which is a very interesting thing to do.
You can never miss on them to get a uniquely royal look.
5. Tripolia Bazaar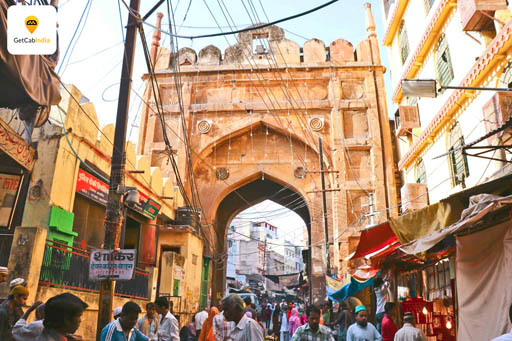 Many places reflect the Rajasthani culture.
Tripolia Bazaar is just for you if you like colorful handicrafts. This place is best for wooden crafts, brass items, colorful apparel, metal furniture, marble statues, silver jewelry, and traditional artifacts. The area provides quality products at reasonable prices.
The culture can be taken along with you not only through the memories but also with some souvenirs without even burning a hole in your pocket.
Add into your experiences while staying in a Rajasthani Styled hotel eating splendid food. Enjoy the majestic life with Get Cab India's car rental services and experience the nobleness.
Also read: Top 5 Best Adventure Activities in Jodhpur, Taste the Delicacies of Jodhpur