Book Jaisalmer desert camel safari tours at Sam Sand dunes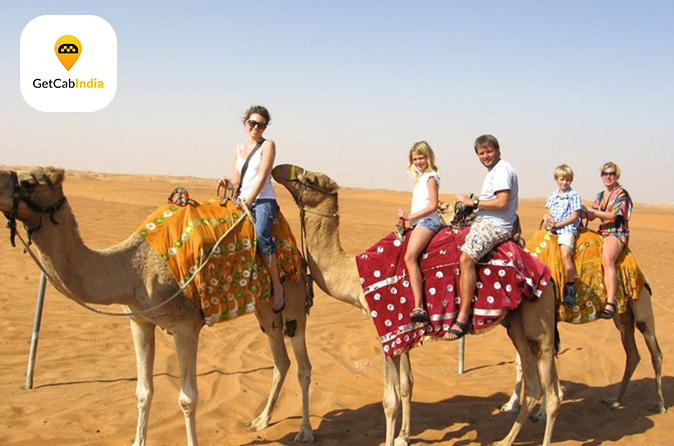 Jaisalmer is the royal city and 3rd largest district in the world. It is also famous as the Golden city. It is located in Rajasthan. It is crowned with historical forts and temples. In Rajasthan, there are multiple places to visit but Jaisalmer is the most prominent place to visit and enjoy the Indian culture. Jaisalmer Desert safari is located nearby the Toll stop at sam dunes desert village.
Jaisalmer is 40 kilometers far away from sam dunes desert safari. You can take the cab service in Jaisalmer to reach the desert. Sam dunes are the real desert in the whole country. There are 30-60 meters high dunes and several visitors exploring the desert safari on camels and jeeps. 
Jaisalmer has the most popular exotic desert safari for enjoying and exploring. If you are planning to explore the Sam dunes at Jaisalmer then book your tour for Jaisalmer. It will give the best thrilling experience.
Desert safari tour of Jaisalmer will be includes:
Camel desert safari in Jaisalmer
amazing jeep safari in the desert of Jaisalmer
exotic Night Safari in Jaisalmer desert
The desert safari tour will start in:
Desert safari in Jaisamer tour starts from the camp area or any parking area of sam dunes and also ends on the same point. The tour team is always available there for the tourist to help them at the starting and finishing point. The team leader provides all the instructions and details of the Jaisalmer desert tour so that tourists can follow the instruction and happily enjoy their trip without any tension.
Schedule of the desert safari in Jaisalmer
The schedule is arranged for both morning and evening also. At morning tour will start from 5 am to7 am and for the evening schedule will like 5 pm to 7 pm. Tourist can choose any time from both for their desert safari tour sunset and sunrise both timing are perfect for the safari tour.
Tour1: Camel desert safari with amazing camp program & feast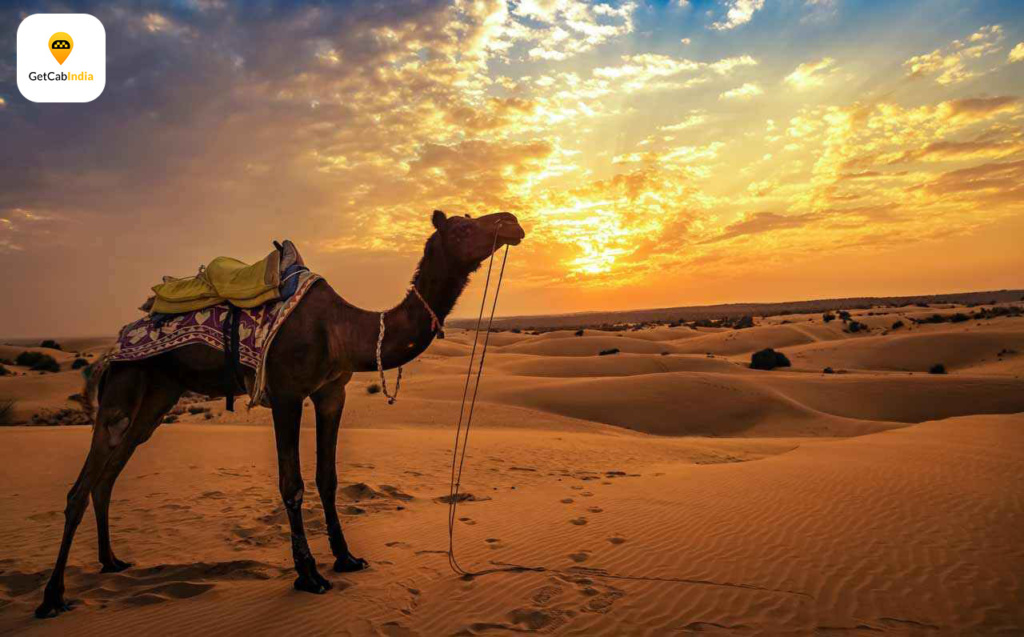 In the tour, you will experience the camel desert safari at Sam dunes and Khuri dunes along with your friends and family, and you can enjoy the musical dance performance at the safari desert camp with the exotic complimentary feast.
Time schedule:
The tour will start sharp at 4 pm and finish at 11 pm
Services:
Pick up & drop service by taxi services in Jaisalmer 
Camel Safari in Jaisalmer provides at sand dunes for 60-90 mins
International Belly dance performance at safari desert tent.
Free meal feast at the camp
Price for 1st tour will be:
Rs 1500 each for person, all-inclusive
Tour2: Camel & village safari tour & dinner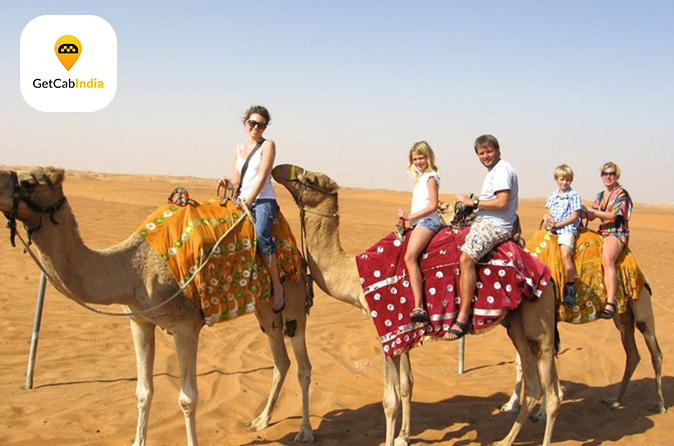 In 2nd tour, you will enjoy a camel ride at safari desert and also visit at beautiful villages of Jaisalmer. In the village, you can get homemade food, especially for the tourist, musical performance by the common people of the village. They will show you the real cultural folk songs.
Timings of the tour are:
This trip will start from the starting point at 4 pm and finish at 11 pm
Facilities & Exercises:
Pick up & drop services for all the tourists by taxi service in Jaisalmer city 
Tour for the Sunset point and Camel Desert Safari for 60-90 mins visit to the village in Sam or Khuri.
Homemade prepared feast for all tourists at the village
2nd tour Price will be
Rs 1250 for each person which includes all the facilities

Tour 3: full day Jaisalmer camel safari tour camp stay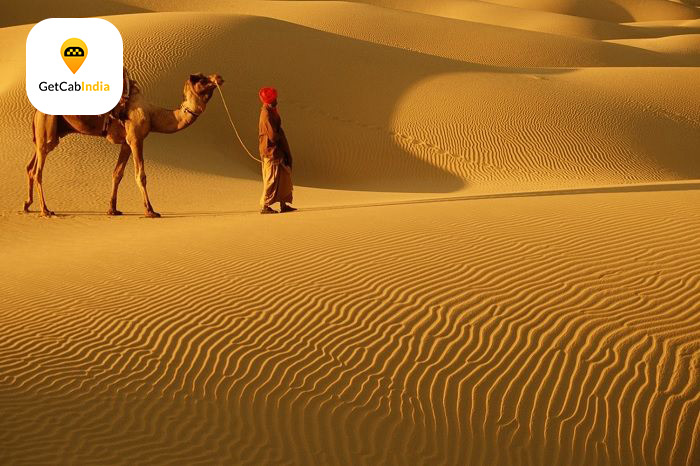 In 3rd tour, you can enjoy the camel safari tour with the confirmed reservation in a star rated desert camp in Sam Sand dune with complimentary dinner.
Tour timings: the tour will start from 4 pm to 10 am
Activities:
Pick up from Jaisalmer city and drop by next day
Camel safari start at Sam Sand dunes from 5 pm
In the evening, Jaisalmer gypsy dance and musical program
Buffet dinner and bar will also be available
A swiss tent with comfortable bed and attached washroom
Morning breakfast will also be served
Tour cost: Rs. 2500 per person

Tour 4: full day Jaisalmer camel safari tour with open sky bed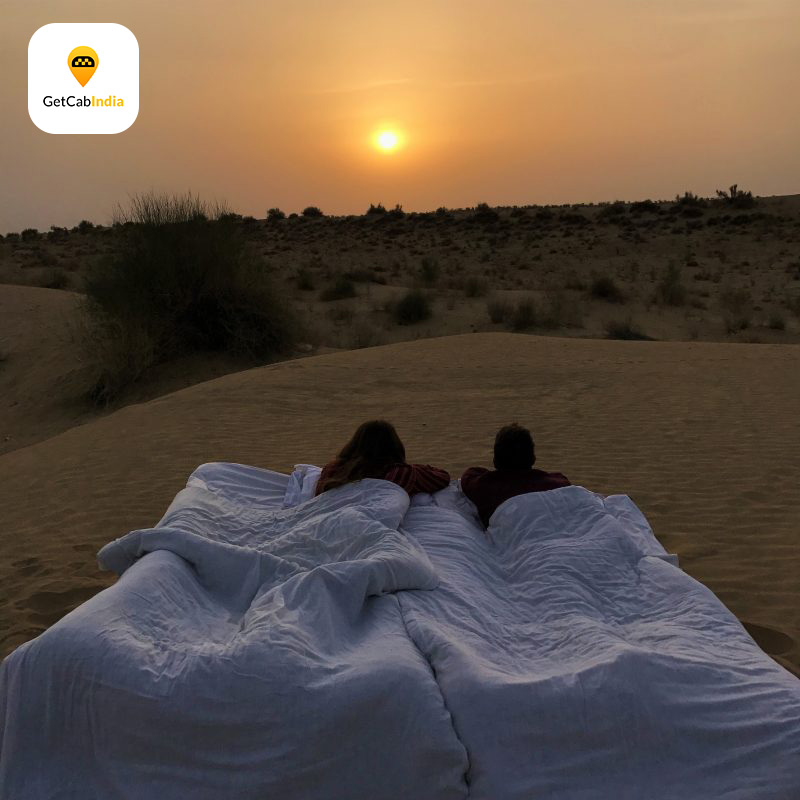 This tour is for safari lovers who are not interested in staying nights at five-star camps/hotels and want to experience the true village life of Jaisalmer desert villages.

Tour timing: this tour also start at 4 pm and ends at 10 am

Activities:
Pick up & drop from Jaisalmer city in car rental in Jaisalmer.
From 4 pm to 7 pm, there is evening camel safari tour
Homemade dinner at the village
Night stay in the open of the village
Tour price: Rs.2000 per person

These are the Jaisalmer desert safari package which you can book for you. The best time to visit Jaisalmer safari is from the month of October to March. As in the summer, there is extreme hot. Also on the festival dates like Diwali and New Year dates, the Jaisalmer desert safari price goes very high. There is taxi service in Jaisalmer at real price. It is convenient to go to anywhere in Jaisalmer. It is the best place to visit for desert nature lovers. Here you can experience the luxury desert safari.