Jodhpur Tour Package From GetcabIndia At Best Price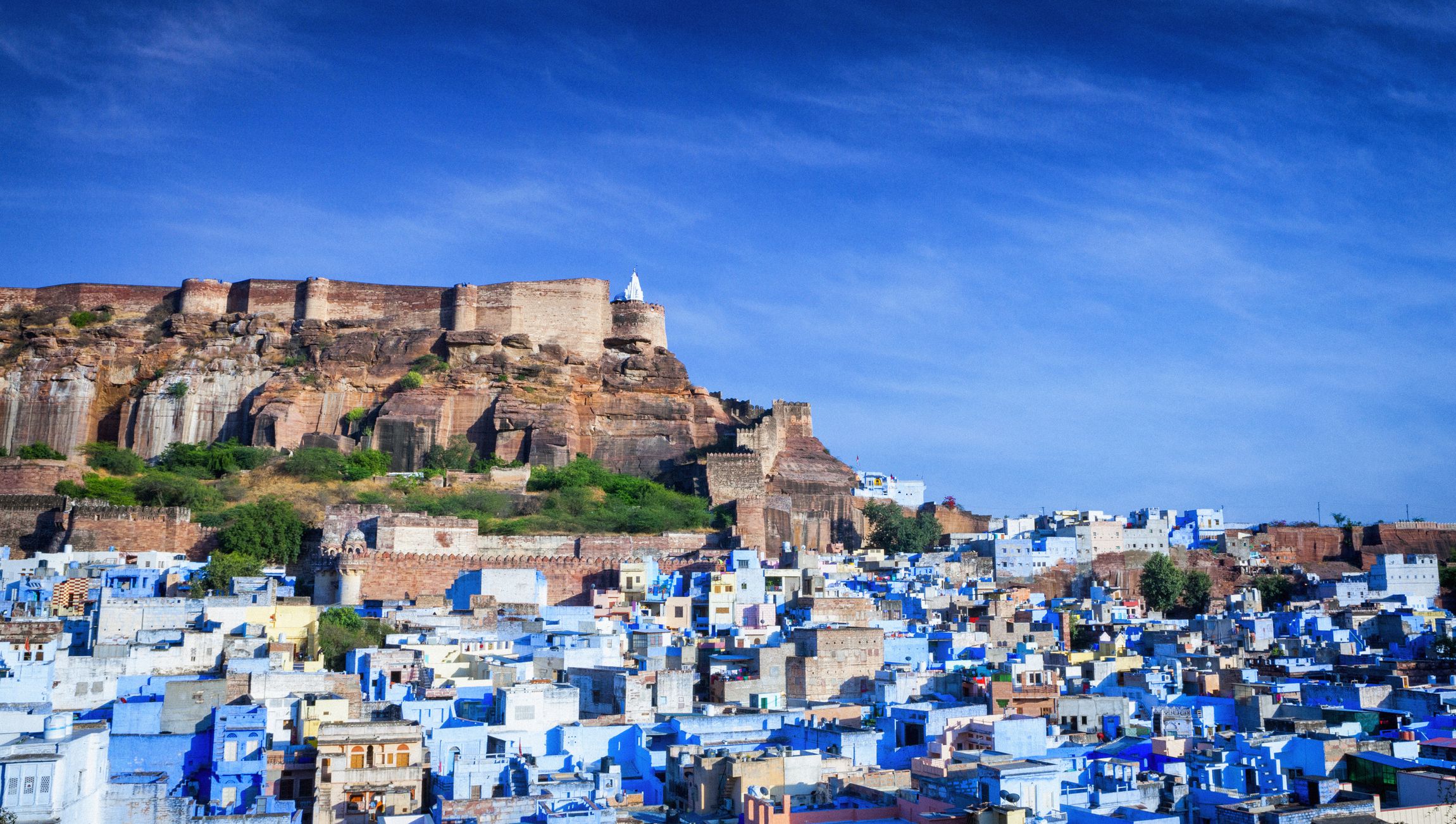 Jodhpur, also known as the Blue City or Sun City, is a historic city located in the western Indian state of Rajasthan. The city is renowned for its majestic palaces, vibrant markets, and impressive forts, making it an ideal destination for tourists who want to experience the rich cultural heritage of India.
If you are planning to visit Jodhpur, then GetcabIndia can be an excellent option for you. GetcabIndia is a leading tour operator in India, which offers various Jodhpur tour packages at an affordable price. Let's explore some of the key features of Jodhpur tour packages offered by GetcabIndia.
Read More: Memorable Trip , 13 Seater Tempo Traveller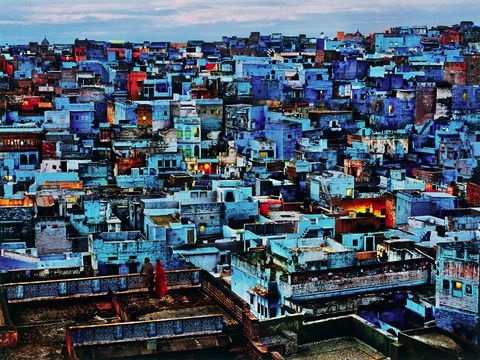 Customized tour packages:
GetcabIndia offers customized Jodhpur tour packages that cater to the needs and requirements of individual travelers. Whether you are traveling with your family, friends, or solo, you can choose the package that suits you the most.
Experienced tour guides:
The tour guides provided by GetcabIndia are experienced and knowledgeable. They can provide you with detailed information about the history, culture, and architecture of the places you visit.
Comfortable transportation:
GetcabIndia provides comfortable transportation options for its guests. You can choose from a range of vehicles, including sedans, SUVs, and luxury coaches, depending on your budget and preferences.
Well-planned itineraries:
GetcabIndia's Jodhpur tour packages are well-planned, keeping in mind the preferences and interests of travelers. The itineraries include visits to popular tourist attractions like the Mehrangarh Fort, Jaswant Thada, Umaid Bhawan Palace, and Mandore Gardens. Know More :
cab service in Jodhpur, taxi service in Jaipur, Car hire in Jaisalmer, Jodhpur Taxi Service, Car Hire In Jodhpur, Cab In Jodhpur, Tempo Traveller In Jodhpur, Car Hire In Udaipur, Tempo Traveller In Jaipur,
Affordable prices:
GetcabIndia offers Jodhpur tour packages at affordable prices without compromising on the quality of service. The packages include accommodation, transportation, and meals, making it easier for travelers to plan their budget.
24/7 customer support:
GetcabIndia provides 24/7 customer support to its guests. You can reach out to their customer support team at any time during your trip if you face any issues or need any assistance.
In conclusion, if you are planning to visit Jodhpur, then GetcabIndia can be an excellent option for you. With their customized tour packages, experienced tour guides, comfortable transportation, well-planned itineraries, affordable prices, and 24/7 customer support, you can have a hassle-free and memorable trip to Jodhpur.
Jodhpur Tour Package Best Tour Itinerary
Jodhpur, the Blue City of India, is a popular tourist destination located in the heart of Rajasthan. This vibrant city is known for its majestic forts, palaces, temples, and vibrant markets. A Jodhpur tour package is an ideal way to explore the city's rich cultural heritage and witness its stunning architecture. Here is a suggested itinerary for the best Jodhpur tour package.
Day 1: Arrival in Jodhpur
On your first day, you will arrive in Jodhpur and check-in at your hotel. After freshening up, you can explore the city's vibrant markets, where you can shop for traditional Rajasthani handicrafts and textiles. In the evening, you can witness the stunning sunset from the Mehrangarh Fort, which provides panoramic views of the city.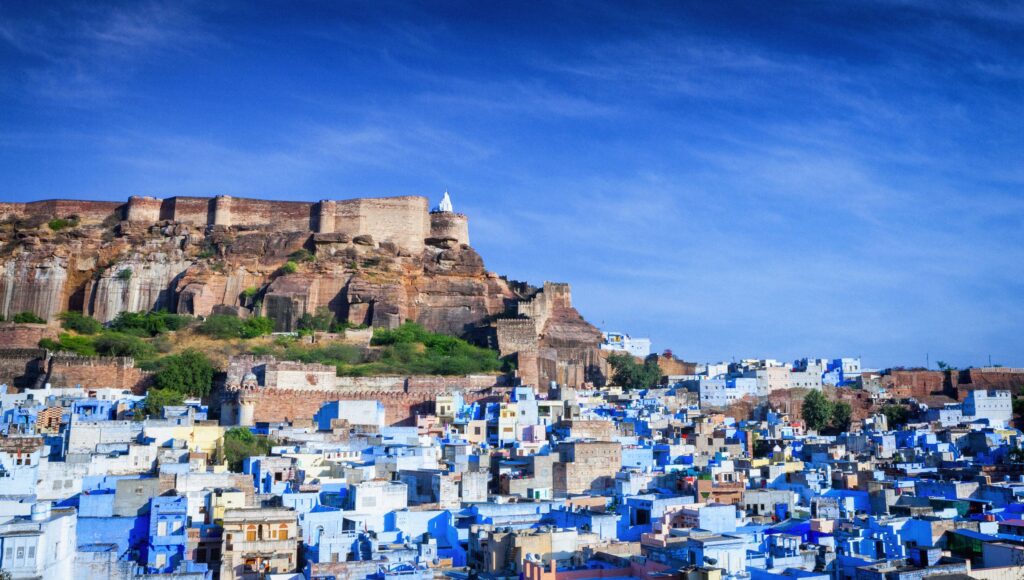 Day 2: Explore Jodhpur's Forts and Palaces
On your second day, you will visit the iconic Mehrangarh Fort, one of the largest forts in India. This 15th-century fort is an architectural marvel and houses a museum that showcases the history and culture of the region. After that, you will visit the Jaswant Thada, a stunning white marble cenotaph that was built in memory of Maharaja Jaswant Singh II. Later in the day, you can explore the Umaid Bhawan Palace, which is a luxury heritage hotel that was once the residence of the royal family of Jodhpur.
Day 3: Visit Mandore Gardens and Osian
On your third day, you will visit the Mandore Gardens, which are famous for their lush green gardens and ancient temples. This serene location is an excellent place to relax and enjoy the beauty of nature. Later in the day, you will visit Osian, an ancient temple town located on the outskirts of Jodhpur. Osian is famous for its beautifully carved temples that date back to the 8th and 9th centuries.
Day 4: Departure from Jodhpur
On your final day, you will check-out from your hotel and proceed to the Jodhpur airport or railway station for your departure. You can carry back beautiful memories of your Jodhpur tour package, which will last a lifetime.
In conclusion, Jodhpur is a beautiful city that offers a rich cultural experience to tourists. A Jodhpur tour package can be an excellent way to explore the city's iconic forts, palaces, and temples. With this suggested itinerary, you can experience the best of Jodhpur's architecture, history, and culture in a short span of time. Know More : Car Hire In Jaipur, Taxi Service In Rajasthan,  taxi service in Jaisalmer,  taxi service in Udaipur, Corporate car rental, Rajasthan Tour, Agra trip, Taxi Service In Jodhpur, Jodhpur Cab Hire