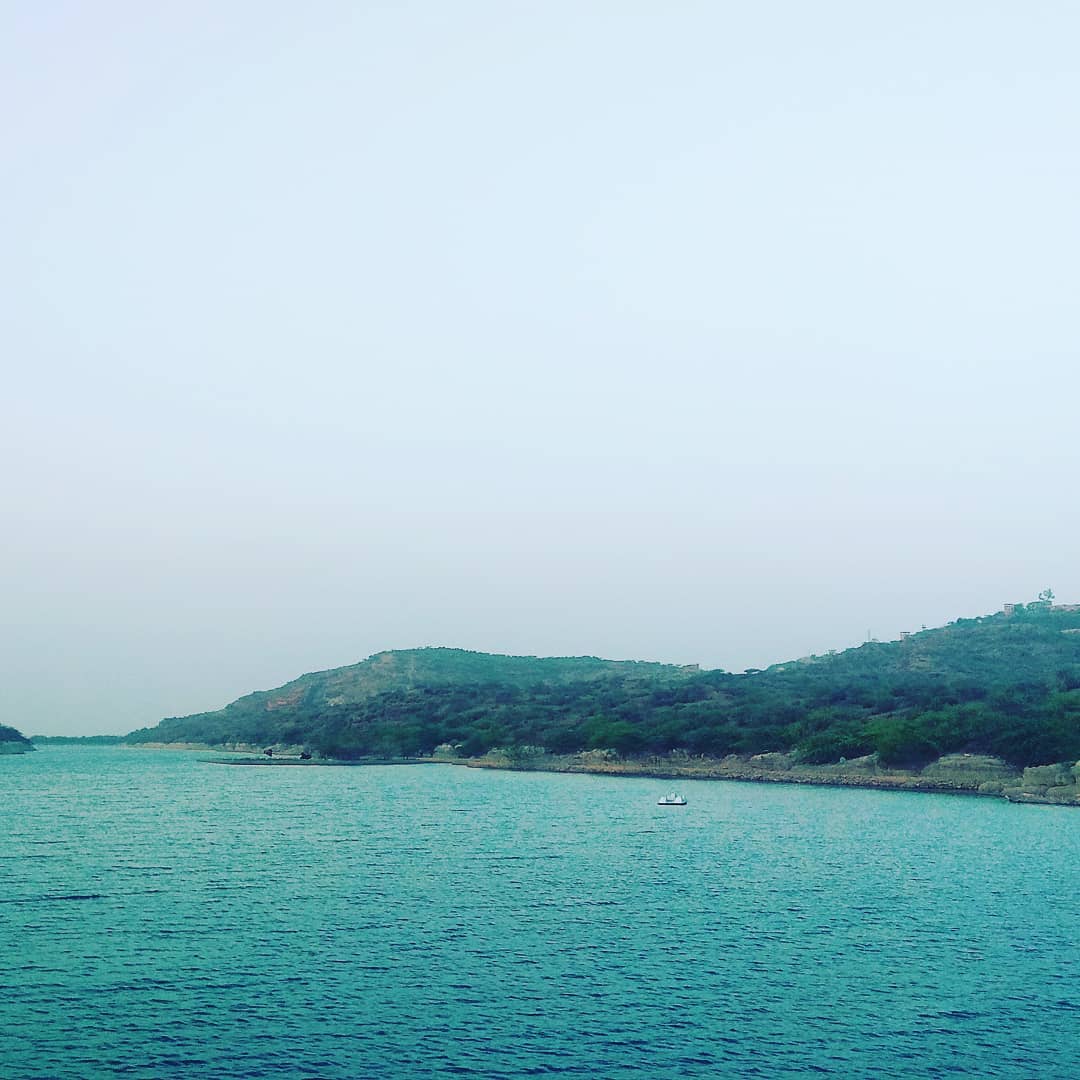 Kaylana Lake
Kaylana Lake is located 8km to the west of the blue city Jodhpur, Rajasthan. It is situated on Jaisalmer Road. The prime minister of Jodhpur, Pratap Singh in 1872 got built this Kaylana Lake. This is an artificial lake that is spread over an area of 84 km square. The depth of this lake is between 35-50feet depending on the water level.  In ancient time, this lake had gardens and palaces which were built by two rulers of Jodhpur- Bhim Singh and Takhat Singh. Both of the ruler's palaces and gardens were destroyed, and this Kaylana lake was then built. This lake stands in between igneous rock land formations.
This lake gets its water from the elephant canal known as Hathi Nehar. This Hathi Nehar is then connected to Indira Gandhi canal. The lake is amidst the Babool trees (Acacia nilotica). In the winter season, Siberian Cranes are seen here and many other migratory birds. Kaylana lake mainly acts as the primary source for consuming the water to the Jodhpur city and its nearby towns. The central outflow of this Kaylana lake goes to Takhat Sagar and Umaid Sagar. Kaylana lake, a spectacle to behold is almost a 145 year old. Tourists like couples, families, or those who love watching birds. You should surely try the boating available in this lake. With experiencing boating in this lake, you will be able to have a closer look at this lake.
If you are going to visit this lake during sunset, this lake will offer you breathtaking views. During the evening, the sky appears to be a canvas full of different appealing colours.
Highlights
Address: Kaylana Lake, Jodhpur, Rajasthan, 342007, India
Entry Fees: No fees
Timings: 24 hours open
Camera fees: No fees
How to Reach Kaylana Lake
This lake is about 8km from the west of the city Jodhpur. Not far from Jodhpur bus or railway station. You can easily book a taxi to reach Kaylana lake if you are somewhere near Jodhpur or in Jodhpur. Get Cab India is India's best Jodhpur taxi which will provide you with the Cab services in Jodhpur.
Nearby Attractions
There are many options near Kaylana lake which you should not miss while you are either in Jodhpur or on the way to Jaisalmer. Let us have a look at some of the famous spots you can visit near Kaylana lake:
Masuriya Hill Garden
This garden is located at the top of the Masuriya hills amidst the central city of Jodhpur. This is one of the famous and beautiful gardens of Jodhpur. The most surprising factor of this garden is that you will be able to see the beautiful panorama of the city. You will be amazed to see the blue houses amidst the golden desert colours. Masuriya garden is around 7km away from Kaylana Lake. The entry fee is only Rs.10. The timings to visit this garden is from 7 am to 9 pm.
Gypsy Restaurant Gypsy Restaurant is a famous restaurant in the Suncity Jodhpur, which is known for its pure vegetarian food. Its ambiance is so good, the timely service and the quality of food make everybody love this place. Gypsy was the first Ac restaurant which offers Multi cuisine dishes. This restaurant offers you tasty street food as everyone has the cravings for street food but in a clean environment. The gypsy restaurant is 7km away from Kaylana lake, which is worth travelling for 15 minutes.
Bhim Bhadak Cave If you are an adventurous person, then you should visit this exciting place where you will experience rock climbing, rappelling, trekking and much more. The guides will guide you the safety measures. Make sure you carry comfortable shoes. Bhim Bhadak cave is 5km away from Kaylana lake.
Kaylana lake offers you a perfect backdrop of clicking mesmerizing pictures covered with Aravalli Knolls. Kaylana lake is a source of solace and peace to all the tourists out there. Kaylana lake is the perfect stop when it comes to a small picnic.  If you are planning a holiday tour to Jaisalmer and want to experience peace then visiting Kaylana Lake will be the best choice. But if you are not having any transport and want a comfortable ride to explore the must watch places in or near Jodhpur, then Get Cab India provides you with the Cab Hire in Jodhpur services. We assure you the most elegant and most comfortable rides with us.
[wpseo_address show_state="1″ show_country="1″ show_phone="1″ show_phone_2="0″ show_fax="0″ show_email="1″ show_logo="1″]