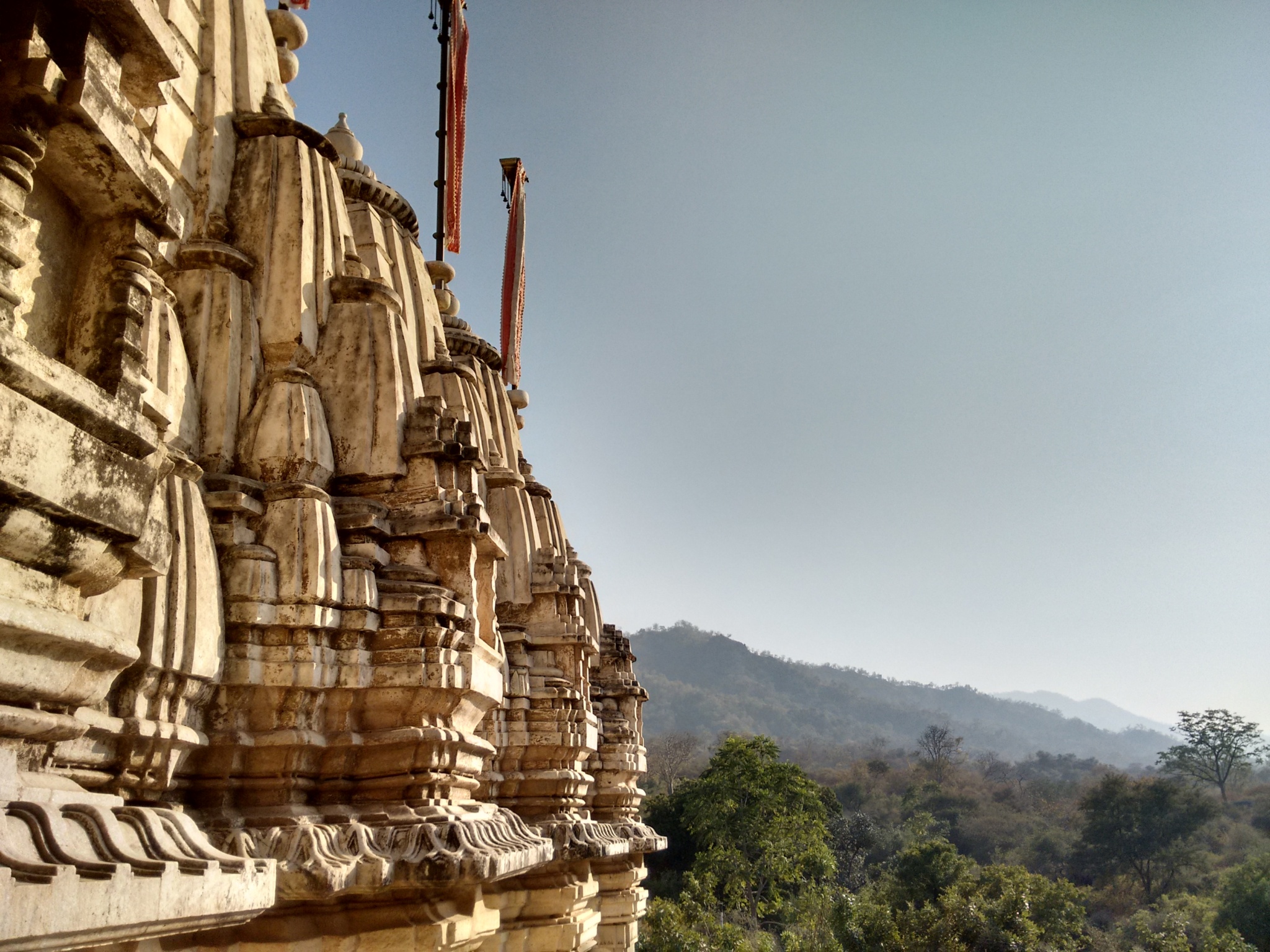 Jodhpur to Ranakpur Tour
From Jodhpur, Ranakpur is around 155km which takes 3 hrs by road. This beautiful place is most famous for Jain temples, and it is an essential destination for Jain travellers as well. The area around Ranakpur is concealed under beautiful ancient shrines and to reach Ranakpur; you can book a Jodhpur to Ranakpur taxi from Get Cab India Company- the best Cab services in Jodhpur.
All about Ranakpur
This place is also known for the marble Jain temple. It is a place where full of beautiful temples with mesmerizing architecture which will leave you awe-inspired. Because of which it is in the list of must-visit destinations in Rajasthan Jodhpur. In Jainism, there are various temples devoted to different Tirthankaras like Adinatha, Parasnath, and Chaumukha Temple with dramatic designs. Ranakpur Jain shrines are one of the most prominent Jain shrines in the world. Located in the pleasant and grand valley of Aravalli, people visit this place and experience the beauty of ancient temples. Ranakpur is a must visit for its historic beauty & beautiful sculptures.
It is a small village in the Pali district which is located in the west of Aravalli range. Ranakpur is named after Rana Kumbha whom Dharna Sah, a Jain representative, moved when he had the vision to construct an extraordinary temple. Then he asked somebody for land for the construction. He got made a beautiful shrine in the world. After the development, the Rana Kumbha is named as Ranakpur.
After that Ranakpur is famous for Jain temples, Forts and best sightseeing for history lovers, tourists who came here from across the world to make a trip in Jodhpur.
The temple was built during the reign of liberal and was then gifted to Rajput King,  Rana Kumbha in 15-century. Ranakpur is one of the five familiar prestigious travel places of Jainism and a must-visit site for tourists coming to this region.
How to Reach Ranakpur?
To reach Ranakpur, there are limited options as there are no direct flights or local buses from Jodhpur. It will take around 5 hrs to reach by road, but then if you have time and want to explore it with peace book Jodhpur to Ranakpur taxi with Get Cab India. Get Cab India offers the best Jodhpur taxi service at affordable prices. To make your Ranakpur tour awesome, then you have to choose the best travelling services because travelling with a good cab service will make the journey more enjoyable.
Places to explore in Ranakpur
 Ranakpur Jain Temple
Ranakpur Jain Temple is an architectural masterpiece located amidst the forest. This temple is a perfect place to visit. According to trip advisors, every tourist who came to explore Ranakpur has visited this Jain temple, because of the history and the beauty of this ancient temple. The entire temple is made of marble with marvellous architecture. You will be amazed and will surely get a lifetime experience. The most striking feature of this temple is it has an infinite number of pillars. It attracts a vast amount of foreign tourists because of its beautiful carvings and fantastic architectural value. It is famous for its 1,444 pillars, of which each one is unique. The entry is free, but if you carry the camera, then its charge is 100rs. You also have to pay for mobiles as without paying you won't be allowed to go inside.

 

Kumbhalgarh Fort
The history of this Fort dates back to 1450. It is the second longest wall after the "great wall of China". Hills and mountains surround it.

 

You will have a breath-taking and enjoyable experience. The Fort has a Mahadev temple with a Shivling of 10 feet, a rather unusual size, in black stone. This is simply a fort without any decorations. Here you will get to see the longest wall of India with fantastic fort views from the top of the bluffs. So if you are a history enthusiast, you will enjoy this place and its history. You can easily spend 2 to 3 hours to explore this place.
 Jungle safari Ranakpur
Ranakpur jungle safari will render you with amazing views of the forest, the lake, the ambiance of greenery and some halted spot. It's an extreme off-road adventure!
If you are bored and want to explore some adventure in Ranakpur, then you can visit this place. This forest has a lot of animals where you will see leopards with fantastic landscapes, a beautiful lake with crocodile and birds. One who is a nature enthusiast must experience this place — extremely recommended to whoever visits Ranakpur and can spare a few hours to get fallen into nature's heaven.
 Surya Narayan Temple
It is also known as a sun temple (dedicated to lord sun). This 13th-century temple was rebuilt in the 15th century after destruction. Surya Narayan temple is built in Nagara style with a daintily decorated work. This place has a large open auditorium. There is no entry fee, and also you can carry your cameras and mobiles as there is no restriction. It is opened from morning till evening. Wallets, belts, bags, shoes are not allowed in the temple.
 Sadri, Ranakpur
It is a small town in Pali district. For Jains, Sadri Is one of the essential devotion places. It is also known as the gate of Mewar to Marwar. This place has 14 ancient Jain temples to visit. To reach Sadri, you can book a private cab from the Jain temple it is 6km away. It is the best place to hang on and to spend some relaxing time here.
To visit Ranakpur, the best time would be in winters as the temperature during the winter is satisfying. The sightseeing will be unpredictable this season.
If you are searching for the most excellent Car Rental in Jodhpur to make a way to Ranakpur, then Get Cab India is there to offer you the perfect Jodhpur taxi services.
If you are planning to visit Udaipur by taxi from Jodhpur then also you can plan a visit to Ranakpur, as it comes on your journey to Udaipur from Jodhpur by taxi. Waiting for What Book Now, your amazing trip to Udaipur by Get Cab India and make it a memorable one.
[wpseo_address show_state="1″ show_country="1″ show_phone="1″ show_phone_2="0″ show_fax="0″ show_email="1″ show_logo="1″]