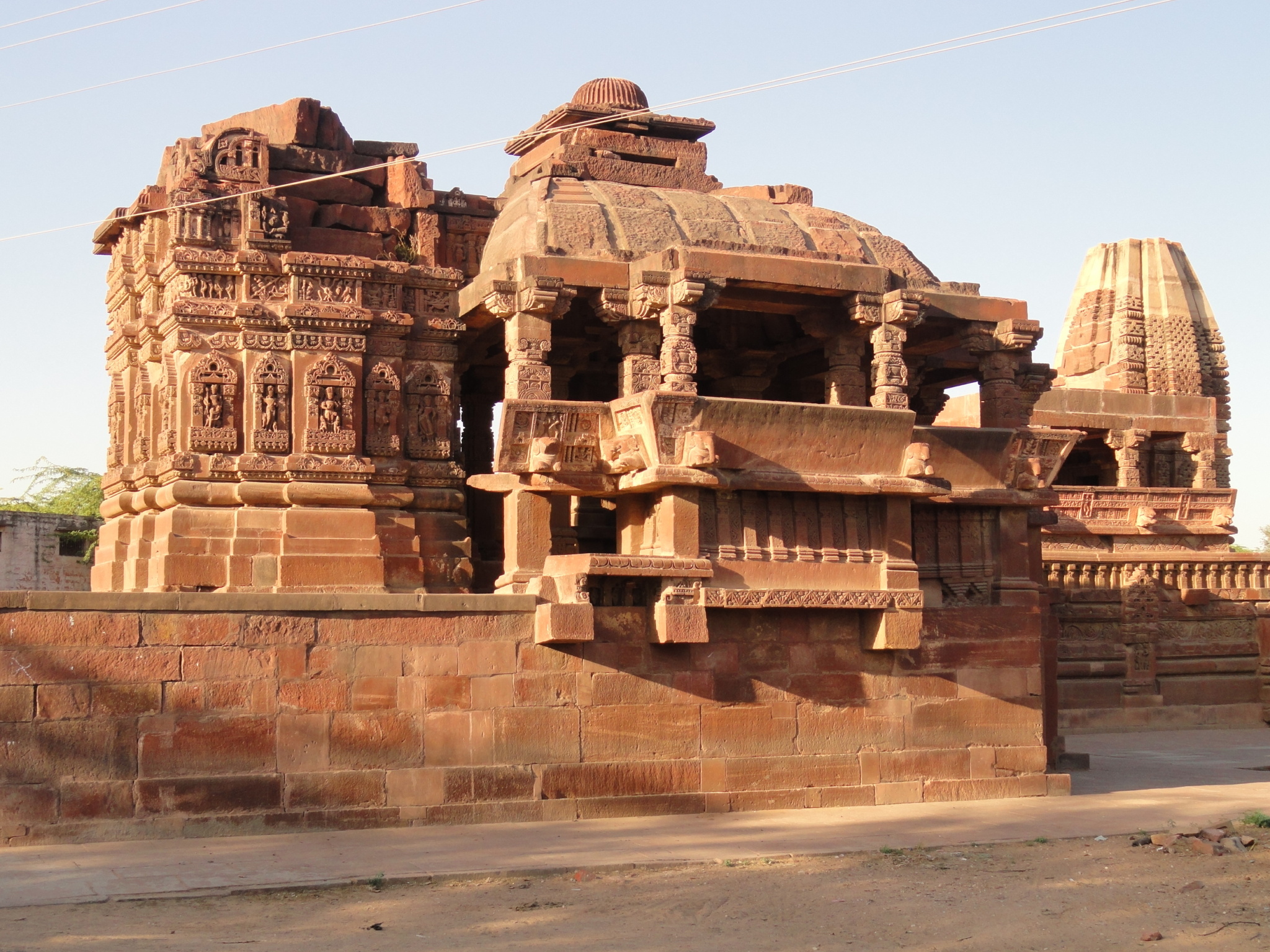 Jodhpur to Osian Tour
If you are in Jodhpur, then do not forget to visit Osian, which is around 67.9 km from Jodhpur. It will only take 1 hour 28min from Jodhpur to Osian. Get Cab India is India's intercity and local Cab services in Jodhpur.
Jodhpur is famously known as the Kingdom of Mewar which we think you have already explored. That is why you are here searching for Jodhpur to Osian Cab service.
All about Osian
Osian is an ancient town located in the city Jodhpur, Rajasthan. It is mainly an oasis in the desert Thar. Osian is famously known as 'Khajuraho of Rajasthan.' Osian is famous for the home to Jain and Brahmanical temples which dates back from 8th to 11th centuries. Osian is known all around as the major religious center of the Marwar kingdom during the Gujrara pratihara dynasty. In Osian, you will enjoy the 18 shrines views. You will see Surya or sun temple, Sachiya Mata Temple, main Jain Temple, and the later Kali temple which is dedicated to Mahavira. These temples stand for architecture and grace.
Osian was earlier a trading center for silk during the Gupta period. In this period, they maintained the status by also being a major center of Brahmanism and Jainism for many further years. Osian known as Khajuraho of Rajasthan presents beautiful artistic sculptures in the temples which hold the utmost significance. What is the specialty of these temples? These temples hold great architecture and history behind them.
History of Osian, Jodhpur
Evidence has shown that Osian is quite an ancient settlement. Some famous names from its early times are Uvasisala, ukesa, Upkesapur-pattana. Earlier, the village was a renowned center of Brahmanism. Being a stop of camel caravans in the Gupta period, this town was a crucial spot of the Gurjar Pratihar Dynasty. The tradition has made a statement that this place, after being abandoned, was re-settled by Utpaladeva. Utpaladeva was the one who converted this place into Jainism by eventually making it a center of religion. During this time, the town was a success and was quite prosperous in terms of faith. This town had almost 100 Jain temples.
In Mahavira temple which depicts Brahmanism has many sculptures of intertwined snakes which mainly people and Oswal Jain worship. This made us believe in the concept of naga extraction. Nagabhatta II, the ruler of Mandore, Jodhpur, was also a Pratihara ruler. It is claimed that Nagabhatta Ii has conquered the nagas, and that is why he is given a name- 'Master of Nagas.'
In 1195, Muhammad of Ghor with Turkish and Muslim armies attacked this town. Most of the part of the city with many temples were destroyed. Why this city became deserted? Because after the attack in 1195, people never came back to this city.
How to Plan Jodhpur to Osian?
If you are in Jodhpur city and are planning to explore Osian, then you might be either searching for a bus or a taxi. Though buses are tiring, getting a Taxi will help you to reach there with ease. Get Cab India has solved your problem. You do not have to search for any other mode of transport anymore. You will get the affordable Jodhpur Taxi Service with Get Cab India– a reliable Cab hire in Jodhpur.
Places to explore in Jodhpur to Osian
This city is known as a 'Gateway to Thar' because of its location on the Thar desert. Let us explore some fantastic places in Osian:
   

Desert Safari:


If you want some thrilling experiences, then you should surely go for Desert Jeep Safari. Enjoy the bumps and dumps in a jeep over the golden dunes with pace. During the desert jeep safari, you will be able to see the untouched areas of the dunes, which will eventually offer a fantastic and memorable experience.
But if you do not want to go for a Desert Jeep safari, then you can choose desert camel safari in Osian. In Osian, there is a vast area only for camel safari. You can explore the culture and tradition with the magnificent temples as you cruise on the camel. You will also see wild animals like bluebells, etc. while you are on your desert camel safari. Exploring the vibrant red colour on the hot dunes will give you a pleasant experience which you would have never had.

   

Sachiya Mata temple


Situated on the hill, this temple is located towards the north-east of the Mahavira temple. This temple is the major tourist attraction. Sachiya Mata temple is dedicated to the wife of Lord Indra. Goddess Sachiya Mata temple is of equal importance to both Hindus and Jains.
The exciting part is that you will have to go through the flight of 100 steps to reach the temple. This temple does not only offer you the view of the temple, but you will also experience the view of dazzling dunes and the desert. While you enter this temple, you will see the myriad of carvings and sculptures. You will see much more there.

   

Craft:


Osian is also famous for the arts. This place has handmade crafts that are generally exported to various parts of the country.

   

Kali Temple:


This temple is one of the old temples that date back to 8th century AD. Dedicated to Devi Kali, this temple symbolizes empowerment. Mata Kali is a form of Goddess Durga. The location of this temple makes your visit worth, but it is of no competition to other intricate temples in the town.

    Surya Temple


As the name suggests, this Surya temple in Osian, Jodhpur is dedicated to Sun God. This temple has the idol of Lord Surya, and other idols are of Goddess Durga and Lord Ganesha. We know that Osian is known as Khajuraho of Rajasthan as this Surya temple has that name. There is an open Mandap in the temple which people use of weddings and many other ritual ceremonies. The structure of this temple resembles the Sun temple in Ranakpur.

   

The Mahavira temple


Mahavira temple in Osian was made in the 8th century in honour of 24th Jain Tirthankara(God) of the community of Jains, Lord Mahavira.
Amidst this Mahavira, the temple lies a huge 32 inches statue made of a sand dune. This gigantic statue was of Lord Mahavira who was in Padmasana pose. There are 8-9 small shrines surround the temple. Each shrine has intricately crafted sculptures all over the walls of the temple. In the inner courtyard of the temple, there are beautiful paintings behind the main chamber, which explains the life of Lord Mahavir and the culture of Jains. The peaceful environment in this temple will take your heart.
There is no temple that matches to this sacred one. You should not miss this holy place at all.
Are you planning to visit Osian from Jodhpur? Then, chill. We have got you the finest and affordable Car Rental in Jodhpur which will make your tour a comfortable one. We have with us the fleet of vehicles. You can easily choose which Jodhpur taxi you want to take. If you are planning to travel Jaisalmer by taxi, still you can have a chance to visit Osian as it comes on the way while travelling from Jodhpur to Jaisalmer by taxi. You can book Jaisalmer Taxi Services from Get Cab India and make your journey a memorable one.
[wpseo_address show_state="1″ show_country="1″ show_phone="1″ show_phone_2="1″ show_fax="0″ show_email="1″ show_logo="1″]