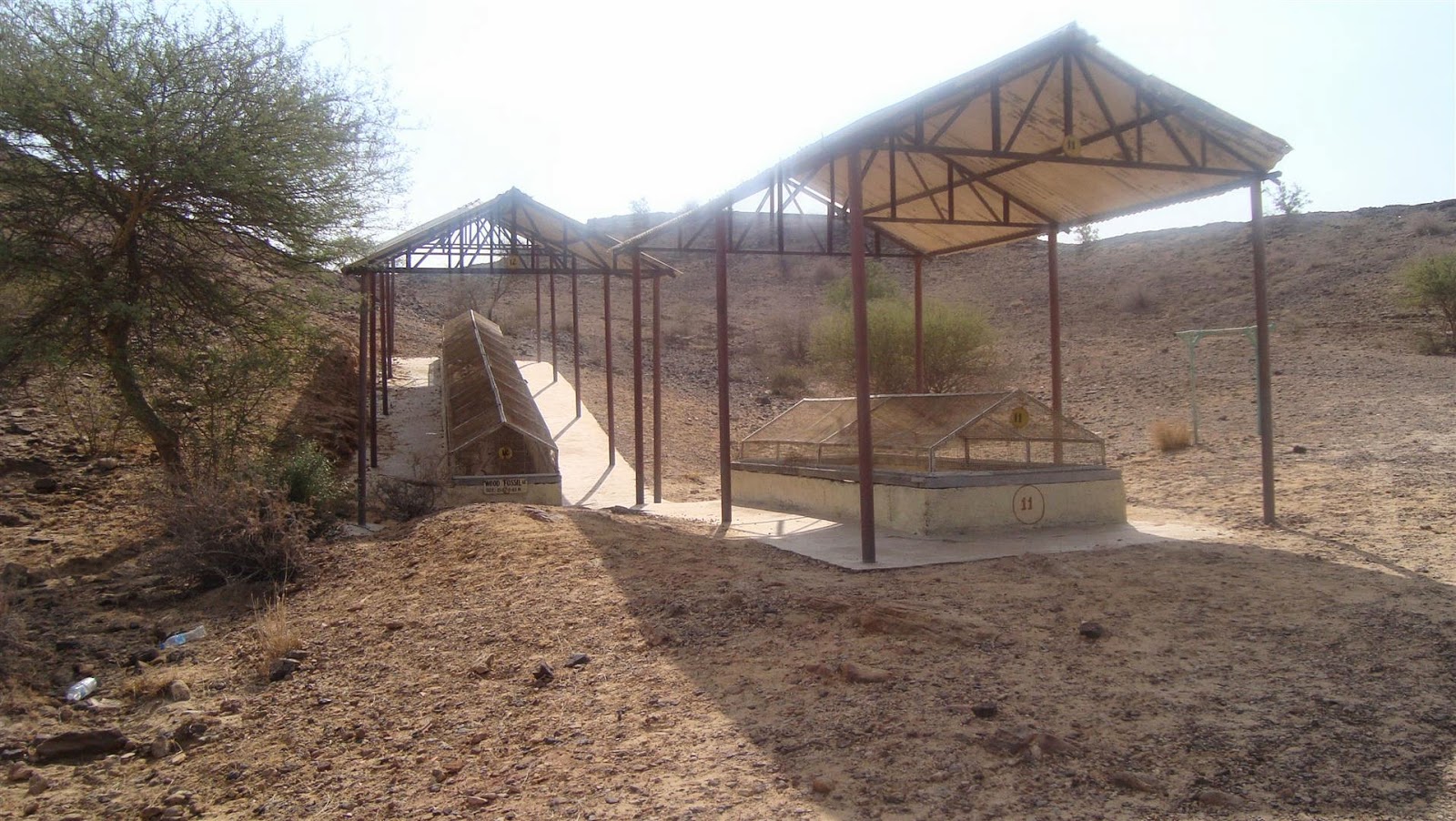 Akal Wood Fossil Park
The Akal Wood Fossil Park is located very near to Jaisalmer, approximately about 17-18 km away from Jaisalmer on the national highway 15. It is a great attraction for people around the world. It has great geological importance as it the only prehistoric thing that Rajasthan has hence it is the pride of Rajasthan. It is one of the main sources for the tourism of Rajasthan. It is actually an unbelievable place to visit as it has remains of ancient fossils of trees that belonged to the forest which was there over 190 million years ago. The Thar Desert has many inspiring and mysterious places and Akal wood forest is surely one of them. The ancient flora, plants, tree trunk, and wood are the remains of the forest which was present in this region over 180 million years ago. Many geologists and scientists have been doing the research on this place and many conclusions came out but the most acceptable and correct conclusion it that probably the forest was submerged under the sea over millions of years ago. Geological experts also revealed that "petrified wood" present here were part of the densely growing forest back in olden times. This place holds some sings that it was grown in a hot and wet climate, which provides support to the whole research.
The Akal wood forest covers nearly 21 hectares of private and preserved area. It seems to have been attracting everyone equally, nature lovers, geologists and tourist love this beautiful place. The one who wants to study the amusing nature present here will have to take special permission.
HISTORY OF AKAL WOOD FOSSIL PARK
Many types of research have been conducted in this park and there were different outcomes on the origin of this fossil park. The most acceptable and close to the truth is that it was a densely growing forest, a very hot and wet place where thousands of different species of plants, trees, and animals were present over 180 million years ago. Due to some unknown reasons or geological changes, this place was submerged by the large sea in the process of nature and the whole forest came under the sea. But after millions of years and many natural climatic changes the forest is now a Fossil Park which has some unbelievable things to experience and to see. In the year 1972, the "Geological Survey Of India" declared this place as a geological monument that comes under the governance of the government. Till the year 1985, GSI maintained the park and then it was handed over to the Forest Department of Government of Rajasthan. Currently, the forest is in the hands of Desert national park and they have been taking good care of it by covering the exposed tree trunks with iron cages of tin shooting roof for its protection. Existence if fossils of gastropod shells also suggest the submerging of the forest by the sea. The history of this place is vast and rich with fossils and their origins.
It is located around 19 km away from the Royal Jaisalmer Fort and about 17-18 km away from the Jaisalmer city. Entry fee for Indians is Rs 5 and for foreigners rs 20. there is also the parking facility which will cost you around Rs 10. And the park is open for a whole week from morning 9:00 am to evening 6:00 pm. You can visit at any time in between the timings mentioned above. For visiting this place you must be planning to book a cab, Get Cab India is providing Akal Wood Fossil Park Taxi with us you can sit back and enjoy your trip.
HOW TO VISIT AKAL WOOD FOSSIL PARK
Akal wood fossil park is just 17-18 km from Jaisalmer city. So tourists have many options to reach here as they can hire an auto, government buses or cabs. But cabs are best for transportation and you can book the car from GET CAB INDIA they provide the best Akal wood fossil park taxi service with Car rental in Jaisalmer at a reasonable price. So my suggestion is to hire a cab but if you want to use public transport then you can go to the bus station.
THINGS TO EXPLORE AT AKAL WOOD FOSSIL PARK
It has some of the beautiful roadsides sceneries so you can go off-road long drive and enjoy the pleasant and breathtaking environment.
If you are the person who loves adventures then this place is for you as you can go on trekking which is an awesome thing to do in the midst of this beautiful place.
The people who have a geographical interest, nature lovers then this is your perfect destination.
There are many unbelievable fossils aged about 180 million years but apart from this, there are desert hawks, lizards, emu's which are much human-friendly that you can take cool pictures with them.
There are also desert sparrows if you are enough you may also find some snakes.
If you love photography then you should compulsorily visit this place as it has greenery and mesmerizing nature that will look dope in pictures.
To cut off or take a break from your busy schedule of life and to have some quality time with nature.
NEARBY PLACES TO VISIT
JAISALMER WAR MUSEUM

Nearby there is a Jaisalmer war museum that you can visit. The museum has the displaying of the genesis of Indian army, Indian army cycle warriors of world war 1 and a model of the gun team of operation Vijay.

MATAR'S DEEP DESERT SAFARI'S

Best place to enjoy a desert ride in the evening. You can take ride camels or jeep safaris. It becomes a must visit to have some quality fun.

DESERT NATIONAL PARK

It is situated in the west Indian states of Rajasthan near the town of Jaisalmer. This is one of the largest National Park, covering an area of 3162 km square. It is an excellent example of the ecosystem of the Thar desert. If you are a keen wildlife observer or a photographer and want to explore some beyond the usual attractions of Jaisalmer then the desert national park is the perfect place for you and must-visit for those who want to see the desert. To reach here you can directly book Akal wood fossil park taxi anywhere from Rajasthan with Get Cab India which offers the best transport service in Rajasthan and all over for better tourism.